Right-click to save audio file.
Today in Episode 56 of Low-Carb Conversations with Jimmy Moore & Friends it's a bittersweet day for all of us here at this fun, weekly podcast dedicated to looking at the health headlines from the vantage point of healthy low-carb living. That's because the brainchild for this show has wisely decided to leave her co-hosting duties to be with her family, especially a daughter who is a senior in high school this year, when they need her the most. For the past year and a half, Mindy Noxon Iannotti has been an integral element in the success of "Low-Carb Conversations" and we are sad to see her go.
When Mindy approached veteran low-carb podcaster Jimmy Moore about the idea of doing a podcast like this one, it was a no-brainer to him and he signed on right away to be a part of it. If you've been listening for a while, then you know how Jimmy and Mindy would regularly talk about what it is like living the low-carb life through all the ups, downs and in betweens. In other words, REAL LIFE! And all the while they have enjoyed sharing the journey with their guest friends week in and week out.
Don't worry, this podcast isn't going anywhere! But Mindy's presence will be sorely missed by everyone. She is an incredible woman with a perspective that connected with so many people on a weekly basis. In fact, I bet Mindy had no idea how many lives she has impacted by sharing her story on "Low-Carb Conversations." Don't you dare miss the end of today's episode where we have a very special surprise for Mindy from many of those listeners she has touched with her work on this show.
WE WILL MISS YOU MINDY NOXON IANNOTTI!!!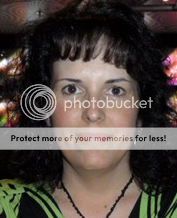 Connect with on her Facebook page
For Mindy's farewell episode, she invited back her Low-Carb Cruise dinner table buddies Amy Dungan from the "Healthy Low-Carb Living" blog and Kent Altena from the "Atkins Diet Geek" blog to join her and Jimmy one last time together to discuss some of the latest health headlines, including the Dukan Diet creator describing obese people as "mentally ill," whether cutting carbs in your diet is the best way to shed the pounds, cattle ranchers who are turning to old chocolate not fit for human consumption (wrappers and all!) as a feed alternative to rising corn prices, if Marilyn Monroe kept her curvaceous figure by following a low-carb Paleo-styled diet, a medical doctor who gives you four ways to know if your primary care physician "sucks," the burnout epidemic taking place in the medical profession, a recent Gallup poll examining American attitudes and perceptions about low-fat and low-carb diets and an incredibly revealing and refreshingly honest blog post from Stacy Toth at Paleo Parents. Today is a time for celebration of a great human being and friend who has done so much to enrich our lives just by being here every Friday. So pull up a chair, grab a cup of coffee and let's talk one final time with Mindy and the gang gabbing it up one final last for old time's sake.
Catch this rare glimpse behind-the-scenes of "Low-Carb Conversations" that was captured just prior to the start of today's episode:
"LOW-CARB CONVERSATIONS" PODCAST IS LISTENER-SUPPORTED!:


CLICK HERE to donate and keep this show going! THANK YOU for your support!
LINKS MENTIONED IN EPISODE 56
– We're now LISTENER-SUPPORTED: DONATE HERE!
– Amy Dungan's "Healthy Low-Carb Living" blog
– Kent Altena's "Atkins Diet Geek" blog
– Mindy Noxon Iannotti's Facebook page
– Dukan Diet inventor: the obese are mentally ill
– Monday's medical myth: cutting carbs is the best way to lose weight
– Rancher turns to candy for a sweet solution to high feed prices
– The Marilyn Monroe Diet: Eggs, Meat…And Ice Cream?
– 4 Signs Your Current Doctor Sucks by Dr. Spencer Nadolsky
– Nearly half of US doctors struggle with burnout: study
– Americans Still Say Low-Fat Diet Better Than Low-Carb
– What Losing 135lbs Looks Like by Stacy Toth at the Paleo Parents blog